By Christine Reid on Wed, 2012-03-21 18:05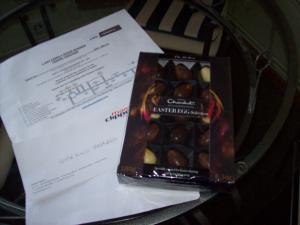 I have been comping for years but only now getting to grips with Facebook and Twitter comps. SuperluckyDi makes it very easy to enter FB comps as she posts loads on there.
My wins this month from FB have been Hotel Chocolate prizes x 3 from their recent comp and a bag from the Shoezone comp.
From Twitter I won a Family Ticket on Thames River Clipper from their Mothers Day comp. It allows travel from 9am to 9pm and you can hop on an off all day. Great will enjoy that.
I also won two tickets to Andrew Loyyd Webber film `Love Never Dies` and Andrew done the introduction to the film himself.
I really enjoy my comping hobby and my daughter said today it makes me more interesting. Now I don`t know if I should take that as a compliment or not!