By Jo Gerrard on Tue, 2011-07-12 19:13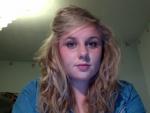 I was feeling a bit bored and had read a magazine about how entering competitions would be a good idea to pass time and maybe look forwards to winning. I was feeling rather cynical about the whole thing and thought I would never win.
However this morning I got a telephone call from Absolute Radio and I won tickets to go to Latitude festival THIS WEEKEND!!! I am really excited and can't wait to win more!