By Wendy Dalby on Sat, 2012-05-05 07:47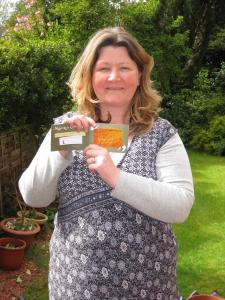 I thought I would have a change and try and do more competitions on twitter. They are so easy to do and I don't seem to get distracted like I do on Facebook with people popping up in chat.
One of my first wins was a £10 Nando's card - very handy as both my sons go there all the time. I try to tweet first thing before work, at lunch if my connection is okay and in the evening. I seem to have 2 small wins on twitter a week. I notice a lot of the companies seem to do spontaneous competitions that run for just an hour and you just need to RT and RT. All you need to do is follow the company and usually tweet their tweet. Sometimes they make it a bit more interesting and ask for an answer to something.
Go on have a go tweet tweet.