NOTICE
You can now use your up/down arrow keys to scroll the listings. Use the left/right arrow keys to move directly to the page start/end.
By Amanda Goldston on Thu, 2012-03-29 20:46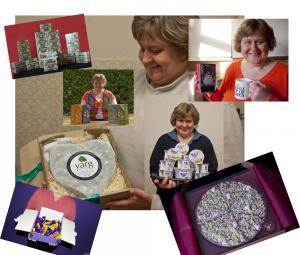 I have had some very nice food related prizes recently, from different types of competitions. The creative ones were a photo of me and my kettle for Yorkshire Tea and a video of my daughter hula hooping for 34 minutes for the Total Greek Yoghurt. For the Dorset Cereals, I won a case of cereals on Twitter a couple of years ago and recently won a comp to be a product taster. The Clipper Tea and Mug and Cadbury hamper came from Facebook competitions and the chocolate pizza and yarg of cheese (which was 2.8kg) were online comps that I found through The Prizefinder. Many of these were products I had previously never tried (or even heard of). Comping has allowed me to try some gorgeous foods that otherwise would have been weel out of my budget.