By Lloyd on Thu, 2012-06-28 18:54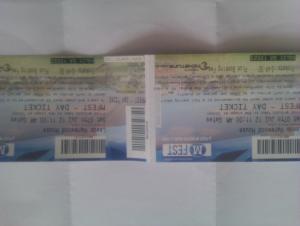 I came home after a bad day at work today to find a letter had been signed for by my flatmate and inside were 2 tickets for the Mfest in Leeds. That put a smile on my face and combined with my £500 bar tab at the Zoobar I won on Monday I'm a happy boy.
Gonna keep entering cos it's nice to come home to pleasant suprises!