By Lee Tunnicliffe on Wed, 2011-11-23 17:22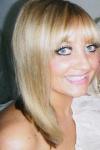 I have a very hectic job in Media and I dont get enough hours in the day so I decided 3 weeks ago to get some "me time" back and spend every lunch hour doing competitions for the things I really want, as it has been a tough year money wise!
It was just supposed to be a bit of fun, but you can imagine my suprise when in the last 2 weeks I have won...
Gressingham duck vouchers and a aluminium roasting tray - worth £55
Palmers beauty goodie bag, all sorts of lovely cream and moisturirses worth £75
Readers digest mystery gift worth £14.99
and today from Stylecompare on fb £100 of FLY53 vouchrs, my boyfriend favourite label!
I'm over the moon with this, they were all found on ThePrizefinder in the last 21 days.
The good thing is that I'm only interested in fashion, beauty, travel and food prizes, so it proves it CAN be done without entering everything and anything!!
I've got my heart set on a holiday to NY but until then I am over the moon with my new hobby which means I can afford the champagne lifestyle on a tight budget.
Thanks Prizefinder!