NOTICE
We're now continuing to add competitions as normal but we will be carrying out an upgrade on ThePrizeFinder on Wednesday. The competitions that you enter before Wednesday might not be tracked. Sorry for any inconvenience.
By Claudia on Mon, 2014-03-03 23:42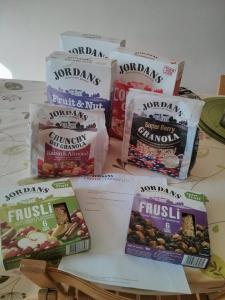 I've only just learned of this site and how lovely it is to be a winner already! I entered to win a hamper of Jordans Cereals a couple of weeks ago. We're familiar with this brand already and it was a great surprise this morning to receive a boxful of assorted cereals, muesli and granola bars.
My toddler already tasted the merchandise! What a great way to start the week!
claudexny