By Claudia on Mon, 2014-03-03 23:42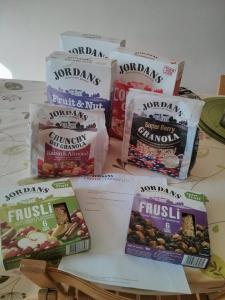 I've only just learned of this site and how lovely it is to be a winner already! I entered to win a hamper of Jordans Cereals a couple of weeks ago. We're familiar with this brand already and it was a great surprise this morning to receive a boxful of assorted cereals, muesli and granola bars.
My toddler already tasted the merchandise! What a great way to start the week!
claudexny