By zena on Mon, 2011-03-07 23:46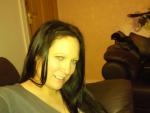 Hi, I have been entering comps with prizefinder for 5 years now and in that time I have won a case of wine,signed rugby shirt, a very special watch, dvd's, x-box games,holiday, flights, ect. so I thought it was about time I said a big thank you to the prize finder team.
Cheers and I will keep on entering.