By Christine Reid on Mon, 2012-04-30 06:07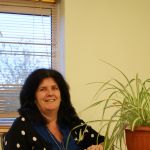 I love winning tickets to anything in London because most things are so expense these days. I won a family ticket to Madame Tussauds online and we had such a laugh in there. Fancy singing with Freddie Mercury or playing the drums with the Beetles, seeing William and Kate or walking on the moon. Its all here. As I blog about London its all usefull stuff to write about too.
My next win was three bottles of wine as a runner up prize in the recent Black Tower Comp. In this comp you had to write about what your perfect day would be with £10,000. First prize was whatever you had chosen worth £10,000. Maybe next time I will get first prize, you never know with comping.
Then I got an email about a review I had written this won me a VIP Ferry Crossing to France for a car and four people. This is worth over £150.00 so a good win.
If you haven`t won anything yet just keep entering and following all the advice on prizefinder.