By Jordan Philip on Thu, 2012-07-26 13:20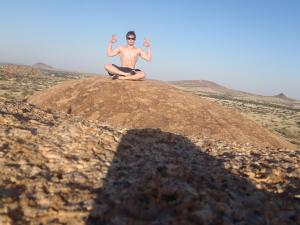 I was searching through the various competitions on offer when I came across one hosted by BiC. It was one with a chance to win a holiday for a month to either South Africa, South America, South East Asia and Australia.
I applied for this, promoted a little to get some votes and eventually won the trip to South Africa!
The prize was absolutely amazing. A free laptop, a free camera, £810 spending money and an all expenses paid trip to South Africa, Namibia, Botswana and Zambia.
They booked me onto a safari tour and I went overland through the countries stated above. Participating in game drives, sight seeing, cultural experiences. It was the best time of my life and all because I spent a few hours looking through competitions, entering and promoting for votes.
I will carry on entering competitions as before I believed I would never win anything. I realised however, you cannot win if you do not enter.