By Nicola on Fri, 2010-02-12 16:39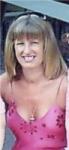 "I enter hundreds of competitions every week, many of which are thanks to ThePrizeFinder.com. I have won various prizes ranging from CD's and DVD's up to a car (which I was lucky enough to win last year), but cash prizes have always managed to escape me, until now.

I was having a bad day when I received the email from ThePrizeFinder saying i had won £1000 in their refer-a-friend prize draw. I couldn't believe my eyes, my day suddenly got better. With the credit crunch as it is at the moment at least my comping hobby keeps all my family in presents this christmas. Many thanks to ThePrizeFinder.com."