By Vicky Morton on Mon, 2012-02-27 10:21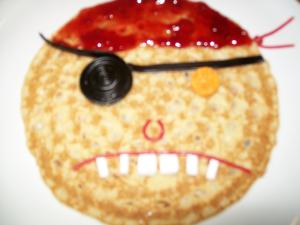 I have been comping for a whole year now and I absolutly love it. I do it when the children are in bed so I don't dedicate lots of time to it, maybe around 7 hours a week! I have won some fantastic prizes, my favourite being a trip to London, including a hair makeover, a michelin starred meal, an overnight stay in a four star hotel, £200 selfridges voucher and a kettle and toaster!
This year I have only won around £130 worth of prizes up to now, but they're things that I wouldn't normally have, for example:- 2 gorgeous bunches of flowers, 30 boxes of tea taking up my cupboard space and expensive shampoo and conditioner. My latest prize is goodies from Arm and Hammer for pictures of my pancake. I mainly just enter competitions that require effort.