By Lorraine Saeed on Mon, 2012-05-07 21:41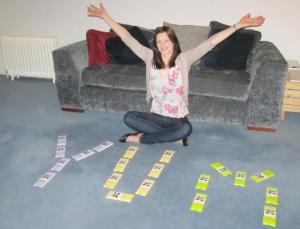 I started comping around Christmas time and have had several little wins since then: attraction tickets, year supply of tea, t-shirt, lipstick, cheese board, £50, umbrella, toy, £10 voucher, yogurt, book, magnet, plate.
Recently I won 30 bars of cooking chocolate from Good to Know. Perfect for me as I often have baking days with friends.
I try and do skill based comps if I can. I haven't won any of these as yet, but it's great fun taking part and that's what a hobby is all about!