NOTICE
We're now continuing to add competitions as normal but we will be carrying out an upgrade on ThePrizeFinder on Wednesday. The competitions that you enter before Wednesday might not be tracked. Sorry for any inconvenience.
By Cynthia on Fri, 2010-02-12 13:03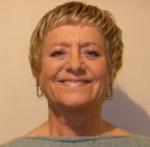 Cynthia had only been using Theprizefinder.com as a way to enter competitions for a month before she netted three fantastic prizes. Using the 'closing soon' page, Cynthia entered and won: -
£250 made to measure Wooden Blinds
£100 jewellery from madaboutjewellery.com
2 tickets for the London Eye
Cynthia adds, "I have recently subscribed to ThePrizefinderPlus.com and have just started entering postcard competitions. I am so impressed with how easily this is to operate - I don't know how anyone can manage without it!"