NOTICE
You can now use your up/down arrow keys to scroll the listings. Use the left/right arrow keys to move directly to the page start/end.
By Cynthia on Fri, 2010-02-12 13:03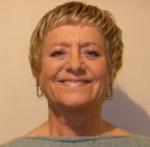 Cynthia had only been using Theprizefinder.com as a way to enter competitions for a month before she netted three fantastic prizes. Using the 'closing soon' page, Cynthia entered and won: -
£250 made to measure Wooden Blinds
£100 jewellery from madaboutjewellery.com
2 tickets for the London Eye
Cynthia adds, "I have recently subscribed to ThePrizefinderPlus.com and have just started entering postcard competitions. I am so impressed with how easily this is to operate - I don't know how anyone can manage without it!"