By Siobhan on Fri, 2012-07-06 23:05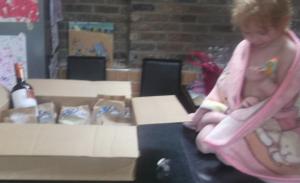 Most nights when my daughter is tucked up in bed I head towards the new competitions and fit as many in as I can. It can be quite time consuming but to be honest it's really worth it. I have loved every minute of July so far. Winning Leeds Fest tickets had to be one of my best wins. It's my sister's birthday on the day so now she has a lovely birthday treat I could never have got her without ThePrizeFinder :) My second fav win of July was a lovely dress which I won of Facebook. I usually hate share competitions as it fills the news feed and so many people enter you dont really think you will stand a chance but just this once I hit the jackpot.
I have won a couple of DVDs, CDs, sweets and books but I have a small list in my mind what I would like to win and I am so not going to give up until accomplished! Most people groan when they see the postman, I think I'm the only one on my street that runs to the post box with so much enthusiasm!