NOTICE
You can now use your up/down arrow keys to scroll the listings. Use the left/right arrow keys to move directly to the page start/end.
By Jennifer Jack on Sat, 2012-10-27 18:31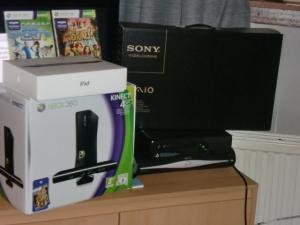 This month has been a great month for myself. I won with Shortlist an Xbox 360 with Kinect and a year's free broadband.
Then i had a winning call from Capital FM. I had won Sky HD, free for a year and also free broadband, an iPad, and a Sony laptop.
At the start of the year I won £300 with Coast, £250 of TK Max vouchers £50 John Lewis vouchers, a hamper, a DNKY watch and VIP tickets to T in the Park.
I've had an amazing year this year and I would like to thank those who post comps on pages and put the hard work and effort in. In the past few weeks it's been like christmas. Luck dust to all.