NOTICE
We're now continuing to add competitions as normal but we will be carrying out an upgrade on ThePrizeFinder on Wednesday. The competitions that you enter before Wednesday might not be tracked. Sorry for any inconvenience.
By Graham Read on Sat, 2011-09-10 16:51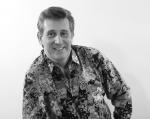 I entered my very first competition on ThePrizeFinder which was the Mitsubishi i-MiEV - the pure electric car with zero tailpipe emissions. Sadly I didn't win the car but I won a runner up prize - 2 tickets for the eco show at Battereas power station. I had a fabulous day there seeing some electric cars of the future and much more.