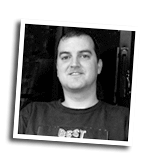 Established in 2001 by our current editor Steve Higson, ThePrizeFinder.com has grown to become the number one destination for UK internet competitions and an indispensable resource for competition enthusiasts the world over.
The site is updated daily with new competitions and practical advice from our resident experts. There is no need to become a member to enjoy our competitions, but our free membership gives you access to our comp tracker, so join us today!
---
Press and Advertising Enquiries
All press and advertising enquiries should be addressed to the general manager; Michelle Young at michelle@theprizefinder.com or on +44 (0)1923 479145.