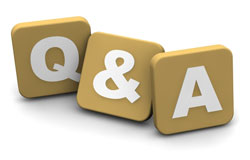 Do people really win these big prize ITV.com competitions & other TV competitions?
This is one of the most common questions asked. Well, I would like to confirm that YES they do. All the major TV companies publish their latest TV competition winners within a matter of weeks of the competition closing.
Visit our TV Competition Winners page for all the latest ITV.com, Channel 4 & Channel 5 prize winners.
Who can enter?
Most competitions are open to residents of the UK, Channel Islands and Isle of Man, aged 18 years or over. It's common practise for all employees of the Promotion, their immediate families, and anyone else professionally connected with the competition to be excluded from entering.
Click here for general information on how to enter ITV.com competitions
Click here for general information on how to enter Channel 5 competitions
Should I read the Terms & Conditions?
As well as general information, each individual competition will also have its own set of Terms & Conditions. Additional information will relate to the specifics for that particular TV competition including information such as closing date, number of entries allowed, prize details, etc.
We would recommend that you look at the Terms & Conditions for each of the individual TV competitions just to make sure you are familiar with the small print. You do not want any horrible surprises after you receive that winning call. For example, if it is a car giveaway - one of the conditions of entry might be that you need to present a valid driving license in order to claim the prize! Or if a holiday is part of the prize bundle it might just be worth checking whether the holiday needs to be taken on fixed dates, or who is eligible to go with you, etc. One of the Golden Rules of comping is always read the small print and this definitely applies for the big TV competitions.
Are the TV competitions free to enter?
Some of the TV competitions are free to enter. We will be listing all the free TV competitions and we will make it clear when you can enter online. As well as listing the free TV competitions, we will also provide you with details of all the other TV competitions out there with big prize giveaways. For these competitions, alternative methods of competition entry include Text, Telephone & Post.
Text Entry: Please note that these are normally classed as Premium Rate Text competitions. We will provide you with all the relevant information relating to the costs, but expect to pay between £1.50 - £2.00 per entry for a Premium Text competitions (sometimes even more)!
Telephone Entry: Very similar to the Text competitions, each entry will be charged at Premium Rate. We will provide you with all the relevant information about costs, but again expect to pay between £1.50 - £2.00 per competition entry.
Postal Entry: You can send your details on a postcard to a PO Box for entry into the competition. We would recommend that you send your postal entry in a few days before the closing date so that you can send it 2nd class (to save a few pennies). Stamps are quite expensive now, with a 2nd class stamp now costing 54p. But having said that – it is a much cheaper option than entering via Text or Telephone.
If I use the Free to Enter route will this affect the likelihood of me winning a prize?
Entering online will have the same chance of winning as a text competition entry, telephone competition entry or postal competition entry.
How many times can you enter each competition?
Quite often you are able to enter more than once and we will always try and include that information on our Advice section. For the ITV competitions entry levels are restricted by telephone number and you will often see "5 entries per telephone number", therefore entries are restricted based on telephone – not person or household.
If I am a winner – will I need to pay tax?
Cash prizes won in the UK are tax free. In fact all prizes won in the UK are tax free – even if you end up selling them. So there is no need to worry about any unexpected tax bill landing on your doorstep at the end of the year.