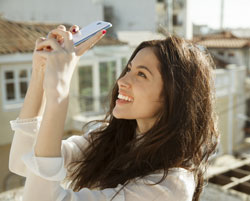 This guide will give you tips and advice on how to enter and win video competitions in the UK. These are EASY! Your odds are HIGH! Entry levels are the lowest for film because common myths create a barrier, so before we start on how to win them - let's bust some myths:
Myth: They take too much time.
No. Most short film competitions are between 90 seconds and 3 minutes. These are maximum times; you could easily submit a shorter film.
Myth: You need actors and a script
No. Silent films with a music background are the most common types. YouTube is one of the most popular social media outlets for a reason – it's easy! A scene-by-scene action plan will help – more about this below.
Myth: It's too technical
No. Most competitions want to appeal to a wide audience – check in the terms and conditions, and you will find that majority of these competitions allow the use of a phone. Phone apps for video editing are the easiest way to get started – there are many free options that offer wide functionality.
Myth: Only filmmakers and experienced people enter this type of competition
No. Professional filmmakers are more interested in making pilots and initiating their own stories rather than working to a specified theme. They will chase an accolade rather than a prize.
So! No excuses. These are EASY and with a small amount of preparation – You'll be winning in no time!
INITIAL PREPARATION
Download a video app for your phone and try it out – become familiar with uploading onto YouTube and sending video files by testing it out. It helps to create your own YouTube Channel, as many promoters will allow you to upload directly onto your channel.
As with all competitions – Read the Terms and conditions to discover exactly what the promoter is prioritising – the main priority is usually how well the theme is explored and the entertainment value.
Using any photographic knowledge you have about lighting will help, but unlike photography competitions – short films are more likely to expect amateur productions. They want to appeal to the largest sector.
PREPARING A SCENE-BY-SCENE ACTION PLAN
This is what is called storyboarding – it's basically just a plan of different changes in the story as it moves along. Storyboarding is NOT obligatory – but can be useful to get an overall feel of how the film will flow. Many entrants use a make-it-up-as-you-go-along approach – you have to decide which feels the most appropriate way for you.
If you do decide to carefully plan your film, the construction of your plan is rather like writing a story – certain things 'happen' in the story, and these things should happen in a way that makes sense – in scenes. Similarly, there should be a strong start to the story and a strong finish – this should take up no more than 25% of the total time – leaving 75% as the main part.
Things to consider
Timing: Acting out a scene takes less time than you think. Are you going to do the whole thing in one 'take' or pause and move positions?
Are you going to video yourself, documentary style or are you going to need help – maybe you could enlist someone to film it for you as you 'act'
Setting – as with photography – setting the scene is important – domestic scene should be non-distracting
Can you use the music you want? – Check the background music can be used for your purposes – a lot of video apps include default music, so use of those if you are unsure. Research the Internet for music libraries under creative commons – there is a lot more choice than you think.
Stuck for ideas? The first video is always the most daunting, so get your inner Scorsese strolling with a few of these:
Watch adverts – Adverts are short films, they convey a message in a short period of time. They are usually built on single themes.
Search for 'short films' on YouTube – it is surprising how sparse a video needs to be to get a message across. You'll see that a lot of popular mini short films contain a bare minimum of props or acting
Search the Internet for 90-second short films – the smallest amounts of time can capture serious topics and you'll see how easy it would be to recreate something similar.
I hope this has given you some food-for-thought! Remember how many people AVOID these and think: Lights, Camera, Action, and PRIZE!
Good Luck!
More beginners guides to creative competitions