I was close to giving up as I have not won anything in months, I was entering every day but no luck.
Then I get my post and find this parcel, I have won a CD from the sewing magazine, its a nice little CD with some classical music on it, just right for a nice relaxing afternoon.
Did not receive any notifications or emails that I had won, just the parcel and the letter with it.
Just shows you have to keep trying, and dont think you haven't won just because you have no phone calls or emails, they might just pop up and never give up as you never know when you might get lucky and win something.
Upload Photo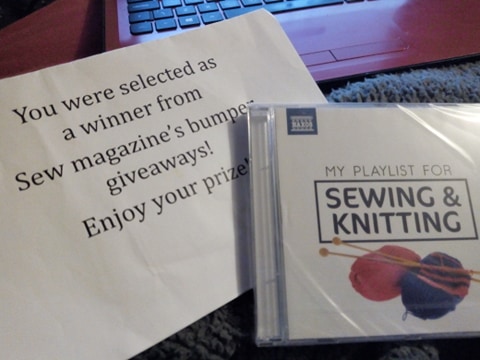 Winner's Name
Kerrichinchilla