I was lucky enough to win two Christmas jumpers this year. The first one is from Lucozade and is a very nice quality limited edition jumper. It's the blue and white one. The only fly in the ointment is that we weren't allowed to request a size. I find it really annoying when competitions do that. I guess it's a cost saving measure, but it really takes the shine off a prize if they send you something that doesn't fit.
The second prize is from Guiness and they were much more accommodating and allowed me to request a size. So that one actually fits very nicely. I like the subtle design on the Guiness jumper, it's not immediately obvious that it's a promotional item, but when you recognise the glasses in the design, you can see how it fits so well with the branding.
They are both very nice quality and the Guiness one was presented very nicely. I love winning unusual prizes like this, they certainly are good talking points at a party.
Upload Photo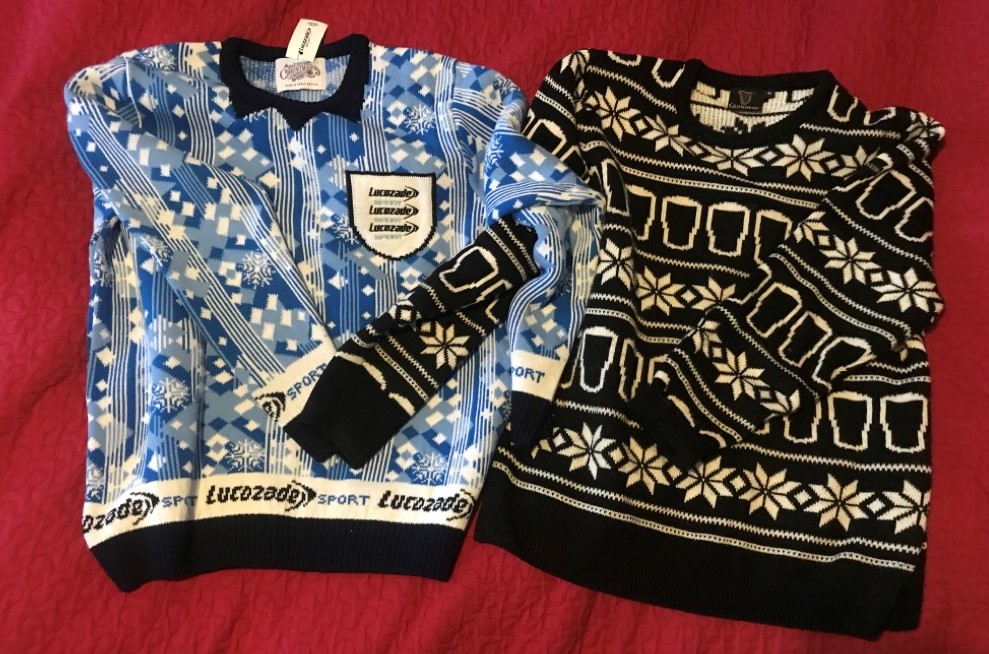 Winner's Name
Chris Papanicolaou