I have been comping for a few years now but never much bothered with entering daily instant wins. I tried a few this year without much success and had been playing a prize draw game on the Coca Cola App daily for a few weeks.
Every time I entered I got a "you're not a winner" message and to be honest I was getting rather bored with it. I can remember thinking "I might as well enter yet again" and logged on as normal expecting the usual message. However, something different popped up this time and I stared in disbelief! "Success!" Ehhhh? It took me a minute to take it in. I had to do a double take!
I had won a £100 Selfridges voucher! Totally unexpected.
This was a lovely surprise and I will use it to start my Christmas shopping. So the moral of this story is…never give up!
Upload Photo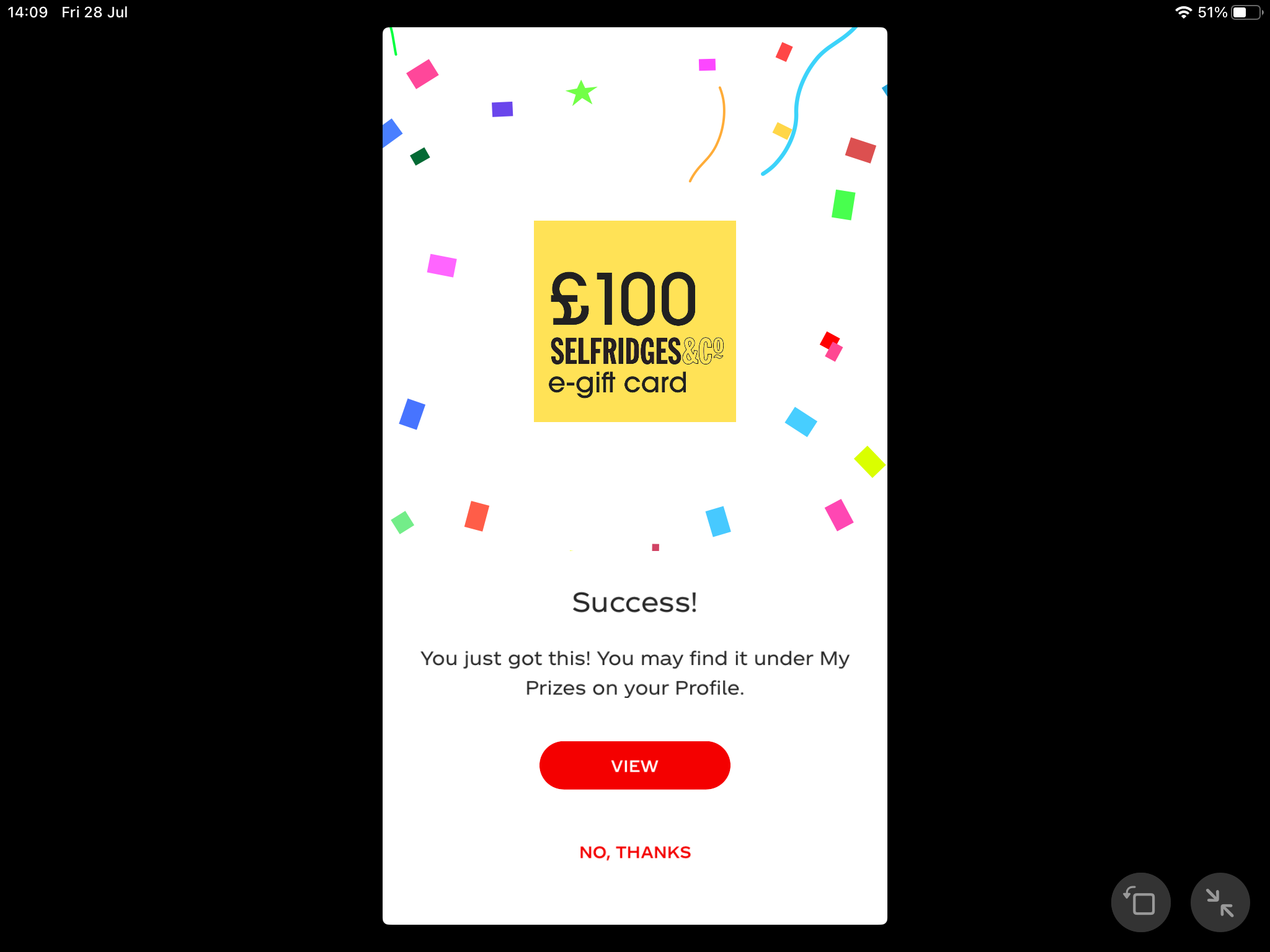 Winner's Name
Deborah Beele