A bit of an explosive win, this one, from Twitter. My fave social media platform, Twitter is, and I found the comp right here on my favourite comps listing site, thePrizefinder.com - there were 10 little TNT notebooks being given away if you said what your favourite stationery item was - here is my entry for #NationalStationeryWeek!
My fave's a starry glitter pen so's I feel like Captain Kirk - twould go great+TNT Notebook =The People's Network!
And when the notebook arrived it was really heavy with an elasticated book binding and beautifully bright orange, in TNT's colours....but it's interesting to note that recently I have been delving into and discovering some very interesting short shelf life comps through National Awareness Days - a great source of "pop-up" comps. I am using my beautiful, colourful notebook from the explosive TNT to record my dreams every morning when I wake up, so I can ensure that I never let anything important slip away!
Upload Photo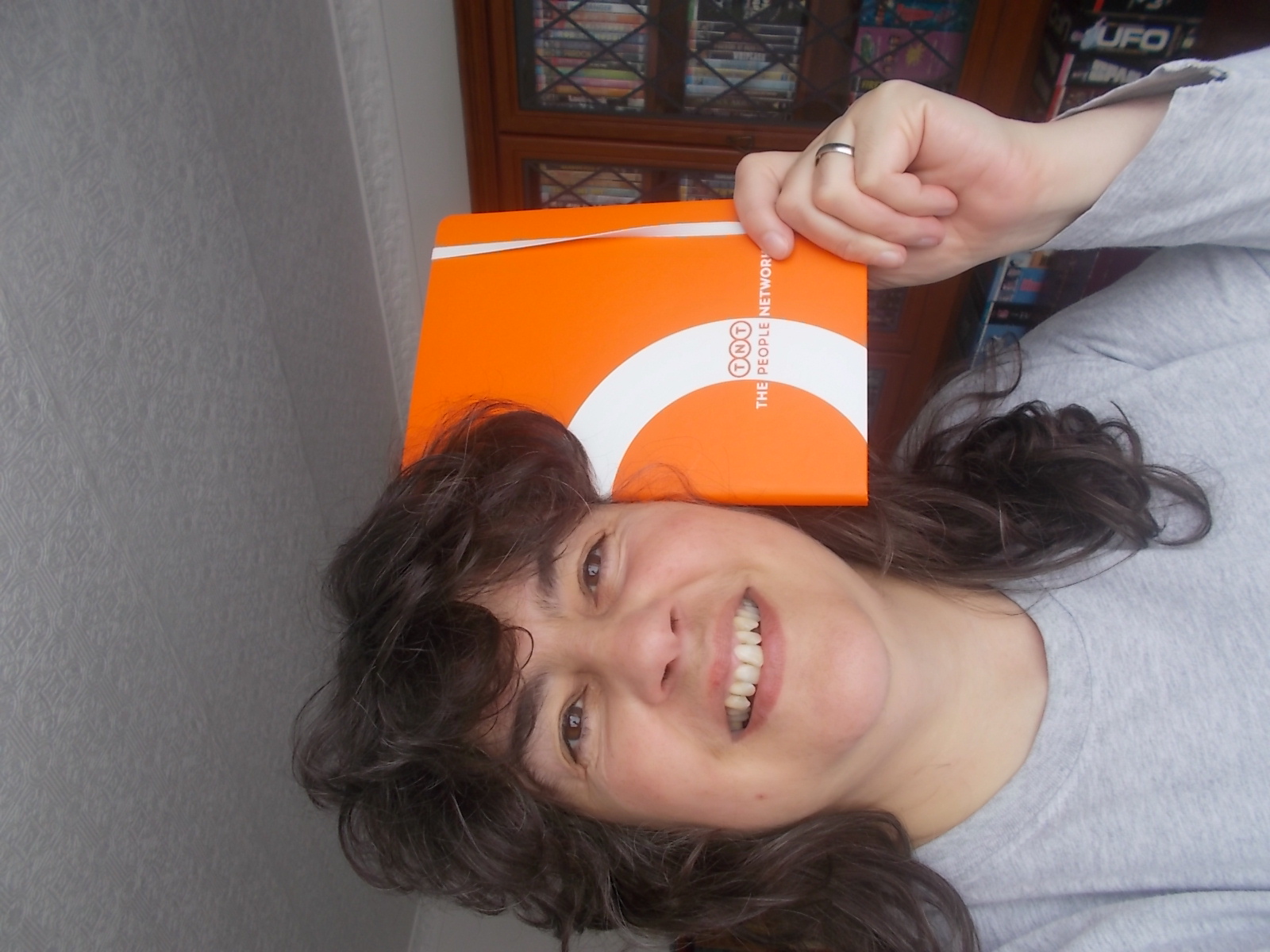 Winner's Name
Lisette Davidson