The pictured prize included an lovely set of Minions products, bedding, artists pad, Mini Minion and a themed gift bag,
Other wins this month included some really big red beach towels complete with a beach bag,
The grandchildren always look to see if they have any post, so when the prizes are suitable I keep them until they visit.
More competitions and prizes seem to be promoted at the moment so I have been kept really busy entering - so this month the postie has been at our door more than normal. Even the little prizes make so much difference at the moment.
Upload Photo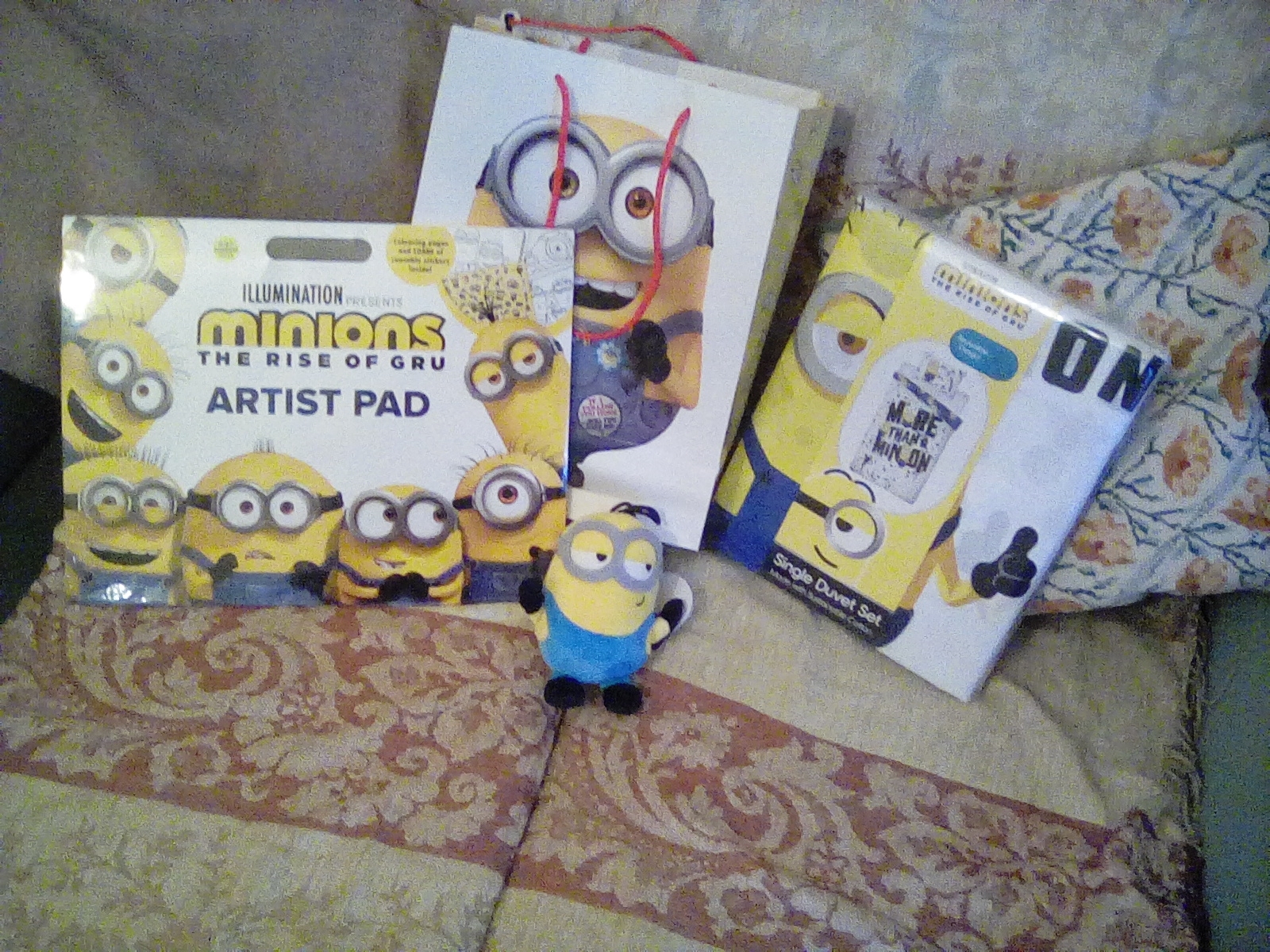 Winner's Name
Ka Houghton