Finish had a useful comp, a year's supply to win.
That sounded very handy, so I got my entry in.
Then an email said I'd won! Soon a box was here.
There's everything I'll need to clean my dishes for a year.
Lots of washes free of charge, salt and rinse aid too!
Plates and mugs will sparkle, glasses shine like new.
I'm thrilled that I have won all this, my efforts have succeeded.
Perhaps not the most exciting prize but certainly most needed!
I check Prize Finder every day, your listings are the best.
If I keep winning comps like this I will be well impressed!
Upload Photo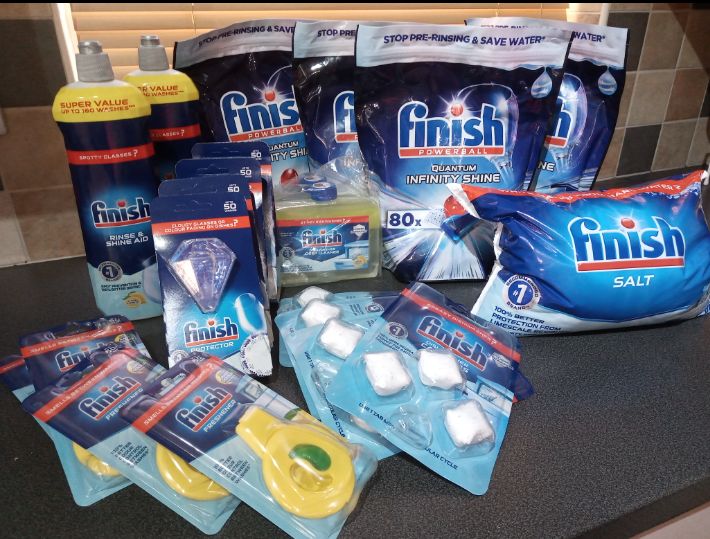 Winner's Name
Sheila Graham