Like everyone, our life came to a grinding halt when coronavirus hit. Work from home and home school abruptly started and unfortunately my husband was made redundant. We had our holiday we had saved for 2 years was cancelled. We loved being together but, life became different and stressful. I knew I had to turn it around, lift our moods and make a plan. I needed to inject some structure back in to our lifes and take charge back from covid. I couldn't afford to book another holiday, but I could win one! My family was skeptical and my husband joked 'maybe mum can win us a holiday'
Well, I did. I entered a competition on Capital Radio I found on prizefinder. I thought I might as well put my name in the hat. 20 mins later, my phone rang… it was a number beginning with 0141 which I knew was Glasgow. Could it be? I answered and I actually could not believe it. IT WAS CAPITAL RADIO. The presenter said 'do you know who this is?!'
In complete shock I kept shouting 'it's the radio! You are calling from the radio!!' I'm pure excitement I ran upstairs where my husband lay in the bath, I just thrusted the phone at him. He said hello and the presenter explained, he laughed 'Is this a wind up?!' I was jumping up and down in the hall, my 6 year old little girl was so emotional and overwhelmed she just cried the whole time. She watched me enter but it was the realisation that you really could win. And we had. She followed me around like a lost puppy sobbing. My son called his nanna and gran from another line and shouted down the phone we've won a holiday.
Needless to say I kept up with the hobby. It's one like no other. And real people like me and you win. Ordinary people, the very ordinariest like me. I won a holiday to Spain in luxury accommodation, a hotel sitting bang on the beach. All for the cost of a text message. I love most of all, the feeling of hope and excitement I have, you never know what's round the corner. Dreams really do come true. If you believe that they can.
Upload Photo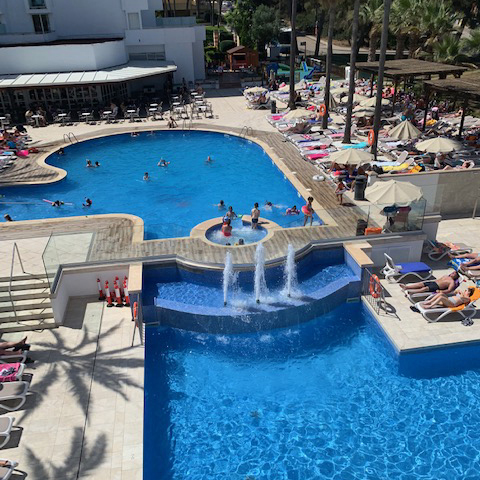 Winner's Name
Rachel Neary