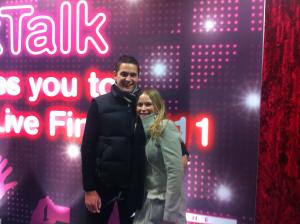 Winner's Name
Amy Gonzalez
I started comping about a year ago but didn't win anything so stopped for a few months. I started again around 6 months ago and have won various small prizes including cook books, a crate of cider, lunchboxes, and DVDs.
My biggest win has been a laptop with a value of around £1000!
Other wins include a years supply of Geobars, won by naming the 'Berry Buddies' as the characters for their new flavour of bar, tickets to The X Factor Final and Digital Music Awards, and my kid's favourite - £200 of Disney Toys!
Most of these have been comps I've seen on the Prizefinder, so thank you very much!