I haven't won anything for a couple of months so I was chuffed to find out I had won one of 10 specially made Coronation Quiches from Hiddigy Pies on their Instagram page.
I must admit to being slightly worried as to whether a quiche would survive the delivery service! But it was duly delivered on the Friday before the Coronation along with a couple of extra £5 Hiddigy vouchers. It was so carefully packaged! The parcel even contained an ice pack to keep it cold.
We ate the quiche as part of a special lunch on Coronation Day itself with new potatoes, coleslaw and salad. It was absolutely delicious! A very unusual combination of broad beans, spinach and tarragon, but the flavours really worked. The pastry tasted really buttery and the filling generously cheesy too. Everyone loved it and wanted seconds!
Upload Photo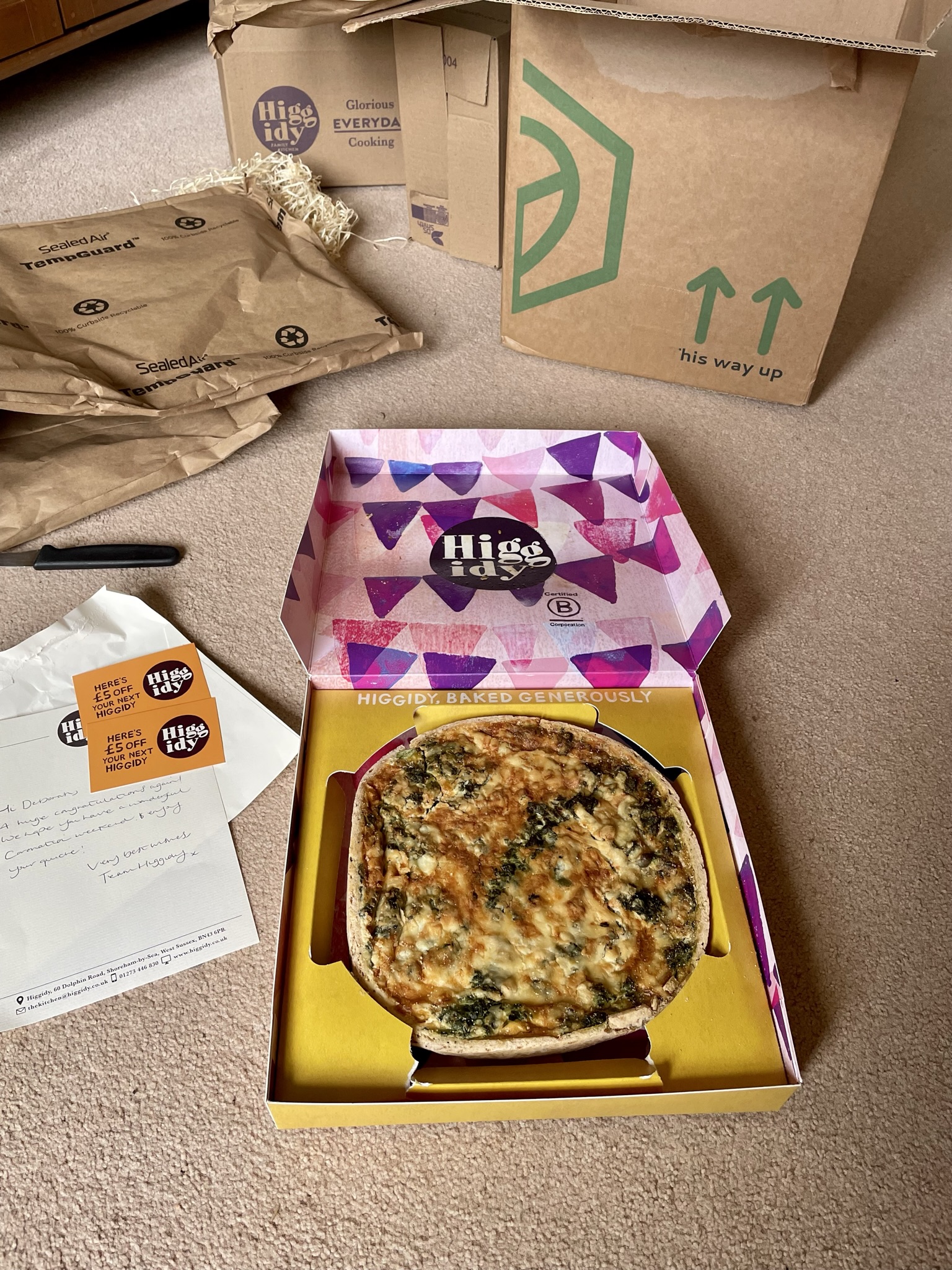 Winner's Name
Deborah Beele