I won a trolley dash at the entertainer toy store for my daughter.
She got one min & a huge basket on wheels! So much fun. She laughed all the way round & run her little legs off. Such an amazing experience for her, that she will remember for ever.
She got a massive haul, which she shared with her brother & friends. As it was the opening of a new store, she also got to cut the ribbon on the door to officially open the new shop!
Upload Photo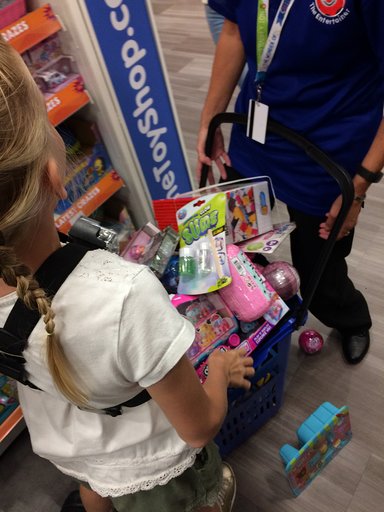 Winner's Name
Nikki Harwood