How would you like to win a massive £2,500 a week for life?! For most compers it's the big cash win we all dream of – and the great news is that people REALLY DO win these life-changing prizes! Today I'm telling you a little bit about some BIG winners... and who's to say you won't be the next in line to pick up a giant cheque?
PCH Prizes is one of the UK's largest free prize draw websites, and offers you the chance to win BIG – simply by entering your contact details! Since launching in the UK in September 2011, pchprizes.co.uk has given away over £300,000 in total to 150 lucky winners. You can view all of the prize draw winners on the website www.pchprizes.co.uk/winners, but in this blog post we take a look at a few of the winner's stories in detail and what they've splashed the cash on since being surprised with their cheques.


SUZANNE CHENERY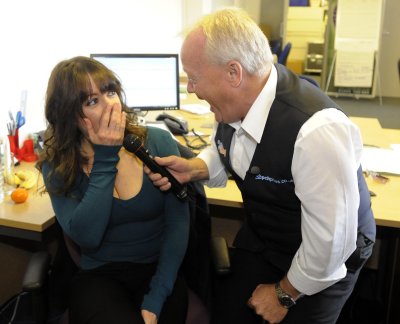 Suzanne, from Newbury in Berkshire, became the first of two PCH Prizes £100,000 winners in the past year. She was surprised at her workplace by a personal visit from Keith 'Cheggers' Chegwin, reprising his GMTV 'Down Your Doorstep' role!
Suzanne gave an interview to her local paper, the Newbury News, earlier this year and said the money has enabled her to transform her life - she has put a deposit down on a house, cleared her debts, had laser eye surgery and enrolled on an interior design course.


ARTHUR LETT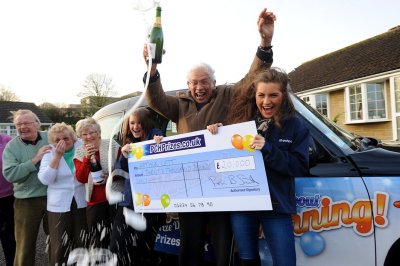 The PCH Prizes team initially tried to track Arthur down in his hometown of Crewkerne, deepest Somerset, back in December 2011, when they were informed by some helpful neighbours that he was on holiday. The second attempt was more successful, although unfortunately, his wife had popped out to the shops so she missed out on the team handing Arthur his cheque for £20,000!

Arthur said of his win: "I enter the free prize draws on pchprizes every morning and my wife said I was wasting my time as I'd never win but here we are, this just proves it can happen!"

Arthur and his wife celebrated in style with their neighbours and have since spent the money on doing up the house and treating themselves to a holiday.


HELP FOR HEROES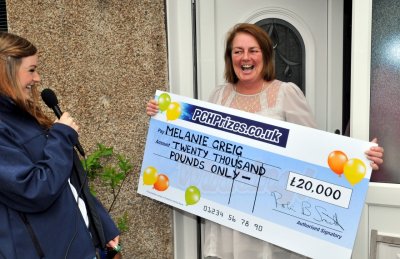 A few months ago, to celebrate the Queen's Jubilee, PCH Prizes awarded £20,000 to Falkirk resident, Melanie Greig. Melanie was absolutely delighted and said she'd been entering the free prize draws on pchprizes.co.uk every day for the past year.

The £20k windfall came at the perfect time for Melanie, who was due to embark on a 4x4 European Rally in aid of Help for Heroes a couple of weeks later and at the time, they were struggling to raise all the money needed for equipment, supplies and their truck. The money enabled them to get everything they needed and they completed the rally successfully, raising a lot of money for a very worthy charity.


WILL YOU BE THE NEXT WINNER?


None of the winners dreamt that the PCH Prizes team would be showing up on their doorstep but it just goes to show that you have to be in it to win it.

There are constantly free prize draws available to enter on the site, these currently include £2,500 a week for life, £100,000, £60,000 and £15,000, as well as Instant Win games where you can scratch and win up to £250 instantly…all for free! You could be only a couple of clicks away from winning a life changing amount of money.

You can enter the free prize draws every day on www.pchprizes.co.uk so make sure you don't miss out on your chance to be the next big winner, you never know, it may be you getting that knock on the door from the PCH Prizes team….